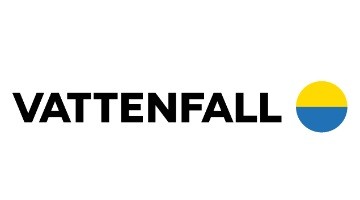 International Trainee - Business Developer/Analyst
Ansök nu
International Trainee - Business Developer/Analyst
Now you can shape the path towards fossil free living. We're searching for 17 talented individuals to join us on our journey towards fossil free living. Individuals that challenge the way we think, lead us down new paths and contribute to solving the biggest challenge of humankind – climate change. Is this you? 
Become one of our 17 International Trainees at Vattenfall. Each of the trainee positions is unique, linked to a department within a specific business area and a working location. This means that each position has its own specific responsibilities, challenges and matching profile. 
Next to your personal development in this unique position you will be enjoying one year of all we have to offer. Your trainee year will be filled with meetups with your international trainee team with likeminded individuals. You will be meeting up virtually to work on assignments and live during four seminar weeks where you will be visiting our power plants and growing your superpowers with a variety of trainings.
Your role as a Trainee – Business Developer/Analyst
You will be working in the department Business Development Heat which is dedicated to the strategic development, operation, maintenance, and optimization of heating and cooling energy networks, along with efficient power production. Be part of our trainee program and help pioneer the energy solutions of tomorrow!
Your daily activities: 
Heat market analysis: Conducting research and analysis of the heat market to identify trends, opportunities, and potential challenges.

Competitive intelligence: Gathering information about competitors, their offerings, and market positioning to support the development of effective business strategies.

Financial modelling: Creating and maintaining financial models to evaluate the feasibility and profitability of heat business initiatives.

Data analysis: Analysing data related to market trends, customer behaviour, and financial performance to extract valuable insights and support decision-making.

Supporting the development of Heat business strategies: Assisting in the formulation and implementation of strategies to drive growth and success in the heat business sector.

Planning and business development projects: Contributing to the planning and execution of various business development projects, assist in the Business Development projects. 
Your profile
Who are you?  
Whether you want a climate smarter career as an energy specialist, visionary manager, or inspirational project lead in the energy sector, we offer you these possibilities within the Trainee Programme. 
As a Trainee - Business Developer/Analyst you recognize yourself in the following:  
A relevant master's degree in energy engineering, renewable energy, energy management, or a related field. 

Additional courses or certificates in business development, strategic planning, sustainability, or MBA.

A foundation in business principles, including understanding market dynamics, business strategy, financial analysis, and project management.

Knowledge of the heat sector and energy industry trends.

Proficiency in utilizing various IT tools and systems for data analysis, financial modeling, and project management.

Familiarity with software applications such as Microsoft Office Suite, data visualization tools, eg PowerBI, and project management software. 
You are our ideal trainee if you are a recent graduate with an academic degree and have maximum one year of work experience, or you graduate before March 2024. You are fluent in English. Skills in other world languages can be a merit. You are willing to relocate for possible assignments throughout the organization. And of course, you identify yourself with our principles: active, open, positive and safe. 
Location: 
You will be working in the department Business Development Heat and the position is located in Solna in Sweden. 
Additional information
What we offer you  
Vattenfall International Trainee Programme is the kickstart of your career within Vattenfall. You will have the opportunity to develop your professional and personal skills over the course of a year. In the Trainee Programme you will take part in international workshops and site visits during the seminar weeks. You will have the opportunity to work abroad and get a good overview of our entire organization. Each position comes with a competitive salary and an excellent remuneration package. Read more about the elements of the Vattenfall International Trainee Programme here.  
Our Organization 
At Vattenfall you can free your superpowers! We are one of the European market leaders in the generation of renewable energy and are primarily active in Scandinavia, Germany, Denmark, UK and the Netherlands. We take our responsibility seriously and together we are making the change towards fossil freedom. Our goal is to enable a fossil-free living within one generation. We are a dynamic company with an international focus and a social face at the heart of society. Diversity and inclusion is in everything we do, read more about D&I within Vattenfall. 
Application process 
We welcome your application in English, including resume and cover letter via the application button on this page. Last day to apply is October 15th. Selection period starts after the application period is closed with online tests followed by interviews in November.  An assessment is also part of the recruitment process and will take place in the end of November. The recruitment process will be finalized in December. The last step will be a pre-employment screening. Starting date of the Vattenfall International Trainee Programme will be March 4th, 2024.  
We look forward to your application! 
At our FAQ site you can find answer to most of the questions regarding the Trainee programme and the selection process. Please read the FAQ page first and if your question is still not answered, please contact your responsible recruiter Kajsa Loman: kajsa.loman@vattenfall.com.
Trade union representatives in Sweden are Stefan Andersson (Akademikerna), Kjell Karlsson (Ledarna), Robert Lönnqvist (SEKO) och Patrik Nenzen (Unionen). You can reach them all via via: 08 739 50 00.
The security of Vattenfall and its employees is essential. For that reason, a pre-employment screening will be part of your recruitment process. The screening is based on the role you will fulfill within Vattenfall. The screening will be performed by a third party, Validata. 
Since Vattenfall is a part of the Swedish critical infrastructure, many of our services are security classed. If this position is security classed the final candidates might be subjected to a security vetting process, according to the Swedish legislation. 
About the company
Vattenfall is one of Europe's largest producers and retailers of electricity and heat. Our main markets are Sweden, Germany, the Netherlands, Denmark, and the UK. The Vattenfall Group has approximately 20,000 employees. We have been electrifying industries, powering homes and transforming life through innovation for more than 100 years. We now want to make fossil free living possible within one generation and we are driving the transition to a sustainable energy system.