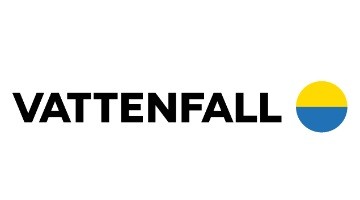 R&D Engineer within Control and Optimization at Power Technology, Vattenfall R&D
Ansök nu
R&D Engineer within Control and Optimization at Power Technology, Vattenfall R&D
About the job
Are you interested in finding the smartest and the most innovative solutions for steering our various renewable energy assets? Do you want to work with different technologies like wind, solar, batteries, and green hydrogen? If yes, we have the right opportunity for you, here at Vattenfall R&D.
Control and Optimization team, sitting under the Power Technology section has a good track record of designing, modelling, testing and commissioning Hybrid Power Plants, combining different renewable assets under one point of connection, as well as creating and adding new algorithms to Wind Power Plants to enrich their functionalities around ancillary services, lifetime and operation, potentially reducing the Levelized Cost of Electricity (LCoE) of these plants and allowing them to remain profitable in subsidy-free markets. The group also focuses on business case development, strengthening the market operations with optimization solutions.
\nAbout the position
As an R&D Engineer we need you to strengthen our section and Control and Optimization team by focusing on model based control systems and optimization techniques to develop technical and business solutions for multiple projects spanning across northern Europe. As a member of the team, your responsibilities will include going through grid and trading regulations, making engineering calculations, doing conceptual and detailed designs, mathematical modelling, software and HIL (Hardware in the Loop) testing of novel control and dispatching algorithms as well as troubleshooting during field implementation. Since these systems are integrated to the grid, renewable plant and grid modelling tasks are also of high importance. Additionally, some of our projects require competency in developing software solutions for energy market platforms. We operate with a flat management structure that encourages discussions and exchange of ideas. We are developing, in-house, real-life solutions for multiple Vattenfall businesses, therefore, we need qualified, passionate and interested people for finding effective and successful engineering solutions.  
Your profile
Your profile as a R&D Control Engineer has the following qualifications:
M.Sc. degree in Electrical Engineering, preferably specialized in power systems or control.

Background and interest in renewable energy systems.

Knowledge and experience of Matlab/Simulink platforms.

Programming experience in Python for data analysis, visualization, and optimization

Proficient written and verbal communication skills in English.
Knowledge of the following is merited:
Optimization, especially linear programming

Version control in software development (e.g. Git)

Real-time simulation and mathematical modelling

Experience with HIL (Real-time simulators as Opal-RT, RTDS, etc.)

Experience in building, iterating, and validating algorithms

PLC programming

C/C++ in real time operating systems

Energy markets
To be successful in this role, you have a positive mindset, you are self-motivated and have a flexible approach to work, with initiative, pragmatism and being solution-oriented. You possess good interpersonal skills and can communicate technically sensitive topics in a clear and constructive way. You have strong technical and analytical abilities with an innovative mindset and the courage to act on your conviction. You can work independently while sharing and seeking knowledge in the team. A good command of Swedish is not a requirement but will be considered as a merit.
Additional information
Our Offer 
We offer a challenging and international work environment and the possibility to work with some of the best in the field. You will be working in interdisciplinary teams and you can always count on support from committed colleagues as 'Ask and Share' concept is essential for the way we work. We offer attractive employment conditions (smart working, flexible working hours and a good-work-life balance) and opportunities for personal and professional development. Click here for further information.  

Location  
Sweden, Solna or Älvkarleby

For more information about the position you are welcome to contact hiring manager Jonas Persson, jonas.h.persson@vattenfall.com. For more information about the recruitment process you are welcome to contact our recruiter Cecilia Wijkman, cecilia.wijkman@vattenfall.com 

Trade Union representatives in Sweden via Vattenfall´s switchboard +46 8 739 50 00. 
Akademikerna, Shahriar Badiei, Ledarna Christer Gustafsson, SEKO Juha Siipilehto, Unionen Anders Bohlin.

We welcome your application in English no later than December 10th 2023.. We kindly request that you do not send applications by any means other than via our website. 
 
At Vattenfall we are convinced that diversity contributes to build a more profitable and attractive company and we strive to be a good role model regarding diversity. Vattenfall works actively for all employees to have the same opportunities and rights regardless of gender, ethnicity, age, transgender identity or expression, religion or other belief, disability or sexual orientation. Click here for further information. 

The security of Vattenfall and its employees is essential. For that reason, a pre-employment screening will be part of your recruitment process. The screening is based on the role you will fulfill within Vattenfall. The screening will be performed by a third party, Validata. 

Since Vattenfall is a part of the Swedish critical infrastructure, many of our services are security classed. If this position is security classed the final candidates might be subjected to a security vetting process, according to the Swedish legislation. 

We look forward to receiving your application! 
About the company
Vattenfall is one of Europe's largest producers and retailers of electricity and heat. Our main markets are Sweden, Germany, the Netherlands, Denmark, and the UK. The Vattenfall Group has approximately 20,000 employees. We have been electrifying industries, powering homes and transforming life through innovation for more than 100 years. We now want to make fossil free living possible within one generation and we are driving the transition to a sustainable energy system.